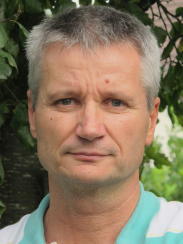 netnea technical consultant
IT / Telco consultant
HTL Engineer in Electronics and Informatics
Steps and Skills:
netnea member since 2000.
Expert in Unix environment (Linux, Solaris).
Integration of J2EE applications.
Integration and support of open source products.
Nicolas Mäder speaks French, English, and German.
Recent Projects:
Web based application wizard to configure VPRN on Alcatel core routers  using the Alcatel SAMO API.
Automate large application deployment development for application server farms (weblogic, tomcat).
Samba integration with kerberos in an active directory environment.
Integration of Cisco ACS with automatic devices provisioning and external user management in openldap.
Implementation of a CMS for the portal of an important swiss company.
Support for the OpenSource applications apache, tomcat, ldap, asterisk.
Hobbies and Interests:
Bible study.
Skiing, tennis.
Mountain bike.
Opensource software hacking.
Hacking electronics gadgets, beaglebone, raspberry.
Testing, playing tools, framework, rails, web2py, flask, angular.js, node.js.
Last but not least, my family!
Links:
Before "object oriented programming" we had to code all of bugs by hand; now we inherit them.