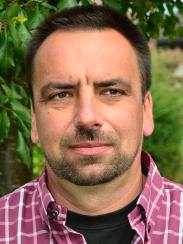 netnea manager
IT / Telco consultant
Dr. phil. nat. (Informatics), University of Berne
Steps and Skills
netnea founding member.
expertise and consulting experience in Unix (Solaris), Linux, IP Networking, Network Management, OSS Architecture, Security.
other knowhow includes: parallel computing, programming, knowledge-based systems.
Jiri Dvorak speaks German, English, French, Italian, Czech.
Certificates and Trainings
Netcool Precision Certified Consultant (Precision NCC).
Netcool Certified Consultant (Omnibus NCC).
Project Management (SIB).
IT Management, CIO (ZfU).
Recent Projects
Consulting for carrier and enterprise OSS implementations.
Testcase development for Core and Metro Ethernet NMS solutions.
Service and security development of MPLS VPN networks.
Netcool, Nagios, Netdisco deployments.
Hobbies and Interests
Windsurfing, Mountain biking, Skiing.
Links