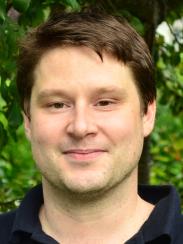 NMS Developer
Dipl. Inf. Ing. FH
Steps and Skills:
Member of netnea since 2005.
Experience using Perl, Python, Java, Javascript, C, C++, Shell.
Developed plugins, tools, libraries, agents, probes and "glue" for Netcool, Remedy, Nagios, Nervecenter, Cisco ACI and many other NMS products.
Contributor to Netdisco, rsyslog, snmp-info, es2csv, mod_auth_tkt and some other OSS projects.
Strong background in PostgreSQL, Oracle, Solr, Neo4j, Elasticsearch, SPA Web Development.
Languages: Fluent in German, English, French and Spanish. Dabbling in some others.
Selected Projects:
Developing components for a major process driven, vendor agnostic SDN deployment.
Development of an alternative multi-tenant, multi-backend Netdisco user interface.
Implementation of a custom Solr Searchengine tailored to NOC needs, indexing Cisco configurations and technical documentation.
Consulting and prototyping for a green-field firewall monitoring environment based on InfluxDB, Telegraf and Kapacitor.
Hobbies and Interests:
Trying out $hot_technology_of_the_month.
Traveling.
Elitist espresso brewing.
Links: