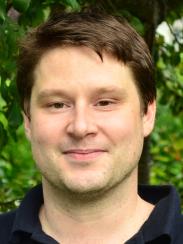 NMS Developer
Dipl. Inf. Ing. FH
Steps and Skills:
Member of netnea since 2005.
Experience using Perl, Python, Java, Groovy, Javascript, C, C++, Shell.
Developed plugins, tools, libraries, agents, probes and "glue" for Netcool, Remedy, Nagios, Nervecenter, OpenView and many others NMS products.
Strong background in PostgreSQL, Oracle, Solr, Grails, AngularJS.
Languages: German, English, French and Spanish.
Selected Projects:
Development of an alternative multi-tenant Netdisco frontend.
Implementation of a custom Solr Enterprise Search environment for a NOC.
Engineering of a Pentaho Kettle based ETL solution tailored to complex Netcool environments.
Longterm development of an extensive tool suite including asset-, configuration-, lifecycle- and fault-management.
Hobbies and Interests:
Trying out $hot_technology_of_the_month.
Traveling.
Elitist espresso brewing.
Links: